News overview
TUBES launches "TUBES Revined", a revolutionary wine and spirits sampling solution
13 June 2023
Napa/Amsterdam, June 13, 2023 – TUBES, a leading sampling partner for well-known wineries and spirits producers since 2015, today announced the launch of "TUBES Revined". This machine fractionates wine and spirits into 100ml or 50ml single servings in minutes, at your own premise. After a preview at  ProWein 2023, this disruptive 'bottle your own samples' solution is officially available for pre-order now.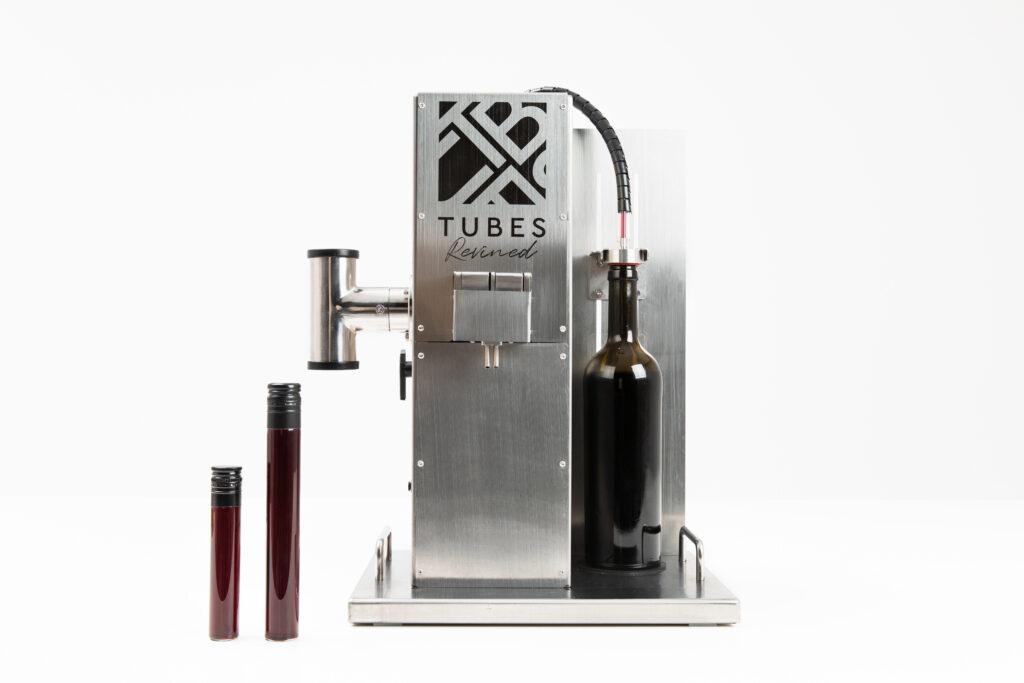 Consumer sampling is still the most important test for brand adoption. Qualitative and flexible sampling solutions for wine and spirits producers are limited. That's where TUBES Revined comes in, to help bring liquid to lips in a smart and efficient way. 
With TUBES Revined, seven to fourteen samples can be made per 750ml bottle, resulting in significant savings on sample costs, shipping costs and even on your liquid. This not only reduces your carbon footprint but also allows you to offer more options to your customers. By offering qualitative and flexible sampling options, TUBES Revined helps wineries, distributors, retailers and even wine schools with their sampling programs. To fit their personal branding, the fully recyclable glass tubes and packaging are customizable to any brand. 
In the world of wine and spirits, nothing is more important than taste. At TUBES, we strive to make this world more accessible by making taste personal. With our latest innovation TUBES Revined, we are expanding a new way for producers to reach more consumers, nurturing new communities and building personal connections." said Glen Ritzen CGO and Founder of TUBES.
With TUBES Revined, a non- electric machine, you can now enjoy the flavors and aromas of your favorite wines for 4 to 6 months, and even longer for younger wines with robust protection, which can be preserved for up to 12 months. TUBES started bottling on an industrial scale in 2015, and with their years of expertise they developed a very easy to use and easily set up machine, compatible with any inert gas tank without an electrical socket needed.
Edwin Blom (CEO TUBES): "TUBES Revined is a revolutionary machine that reshapes the art of sampling, empowering wineries, spirit producers, and retailers to unlock their potential. Customers will experience a qualitative and efficient approach that ignites growth, captivating customers and consumers through impactful tasting experiences."
TUBES Revined can cause a shift in the wine and spirits industry. It is encouraging to see that more players on the market also see the potential of wine sampling. The TUBES Revined machine is available by lease for $195 a month, or by purchase for $4,950 per machine, with 100ml or 50ml tubes included.
For more information, or to request a demo, please visit www.revined.com and www.wineintubes.com
About TUBES
At TUBES, we are truly passionate about wines and spirits. The world has countless wonderful wines and tasty spirits to offer, and we are on a mission to make them more obtainable. We created a sustainable, innovative, and straightforward way to introduce and present the best beverages worldwide.
Our tubes are the perfect single serve tool that guarantees an incomparable tasting experience and encourages responsible drinking at the same time. We are a Dutch company with a facility in Napa Valley and our headquarter in Hilversum, The Netherlands, that bottles and distributes wines & spirits by the glass in elegant 50ml and 100ml glass or recycled plastic tubes.
We bottled our first tube back in 2015. Over the last few years, we elevated what started out as an advanced luxury wine gift, to a multi-purpose tasting tool that benefits all kinds of markets and companies.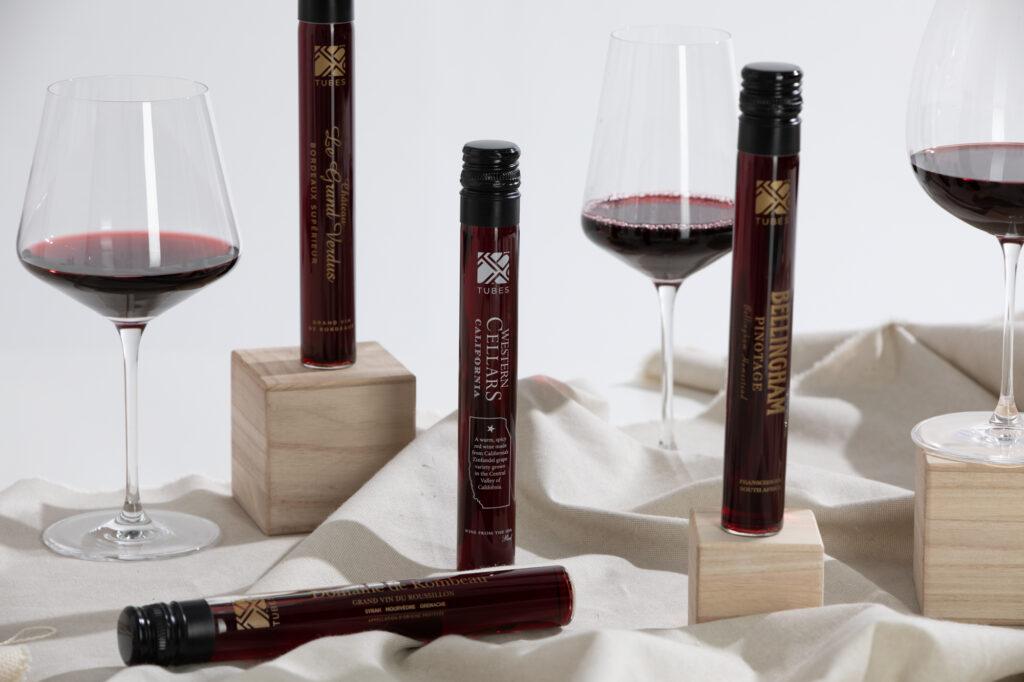 Note for editors / not for publication:
If you would like to receive more information, images or if you would like to arrange an interview, please contact Hester Zijlstra.
Hester Zijlstra | Head of Marketing | +31 35 303 4994 | hester.zijlstra@wineintubes.com
TUBES Production Company B.V. | Franciscusweg 14, 1216 SK Hilversum, The Netherlands