Our single serve tubes are small, light and easy to serve, which makes them extremely well-suited for the travel industry. Our innovative award-winning* beverage solution will help you save space, weight, time and costs and reduce excessive alcohol consumption. Suitable for Comfort Class, Business Class, Buy on Board or to serve as an aperitif. We present a collection of ready-made single serve tubes and tasting kits, as well as the opportunity to bottle your trademark beverage or combine tubes with your wine club.
*In 2019, our tubes won an Onboard Hospitality Award in the category 'Best Onboard Beverage'. The jury said: "An innovative product in an innovative format. Premixed cocktails help reduce handling for crew and the concept can be easily personalized for different airlines and could suit both retail or complimentary service".
Tubes are space efficient and light in weight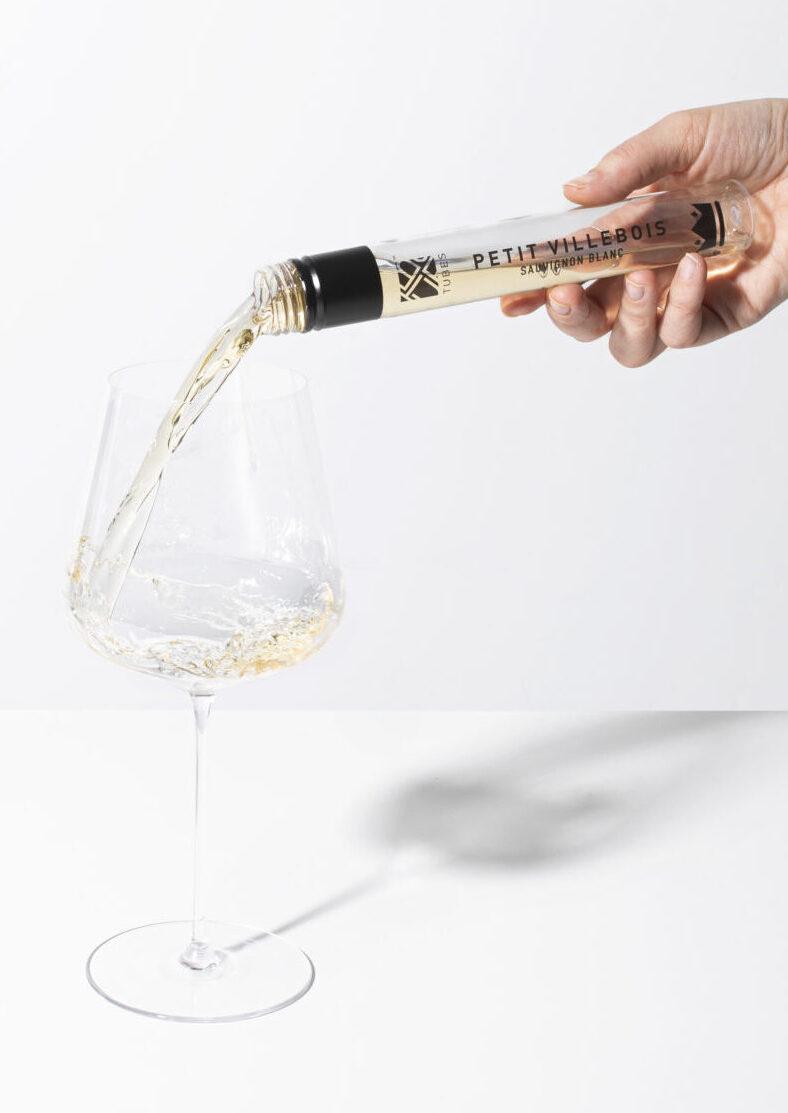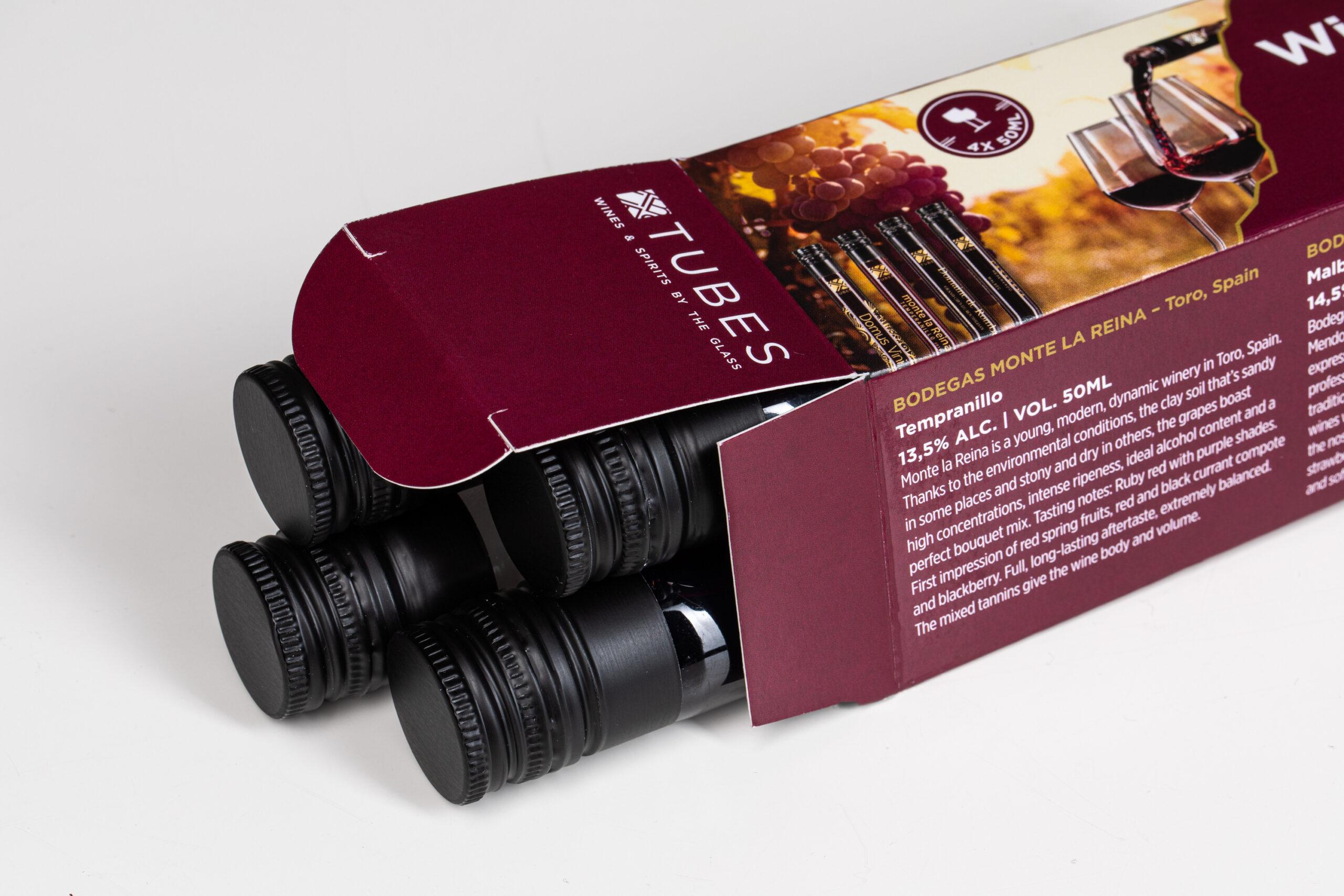 The ultimate beverage solution for the travel industry. Our unbreakable recycled plastic and premium glass tubes are an attractive, innovative way to serve wines and spirits to your customers. Our 100 ml tubes surprise your passengers, while also helping the cabin crew to reduce the alcoholic consumption per person. Tubes are also helpful in saving space and weight, since a standard ATLAS drawer can store 50 tubes of 100 ml. This adds up to 127% more products per drawer and 40% less weight per product.
Single serve options stimulate consumers and companies to lower food waste. In addition, our tubes are made of glass or recycled plastic. Both materials are recyclable. The efficient size and low weight of a tube contribute to reducing your CO2 emission. Not only is the usage of tubes to serve beverages innovative and sustainable. Tubes can also be combined with snacks to create new food paring options and add value to your food and beverage assortment. Tubes are fully customizable. Not only in terms of beverage but also in design. Adding a QR code to the tube gives the opportunity to share information about the product and entertain your passengers.
Get in touch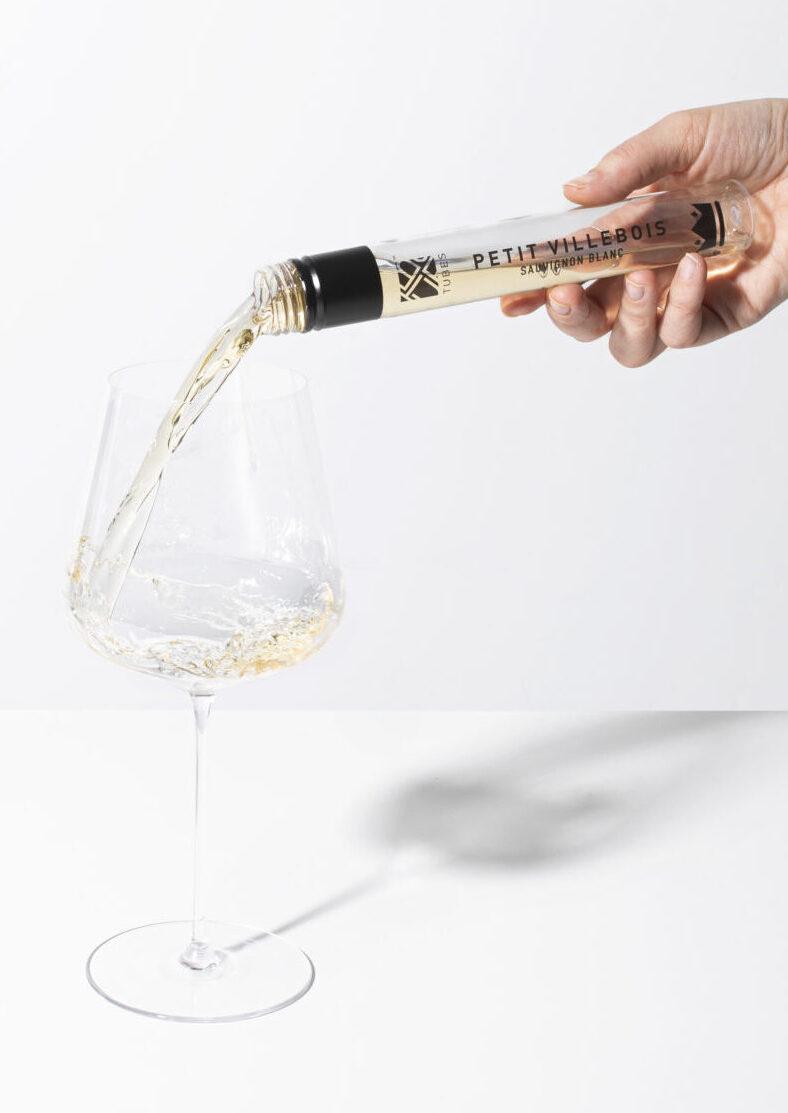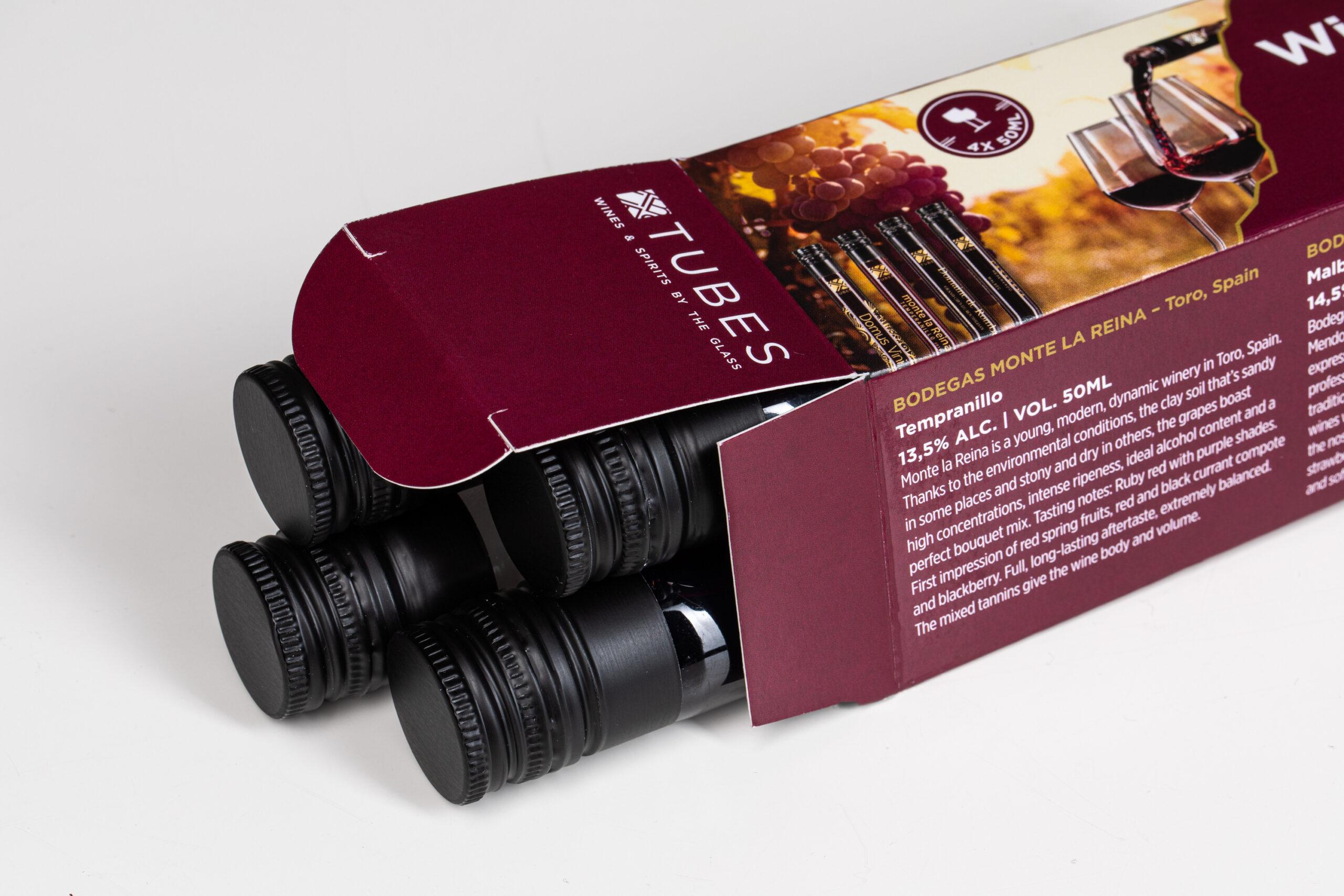 Watch the video to see how tubes in the travel industry can work for your company​
SUSTAINABILITY
Saving space and weight means lower CO2 emissions. In addition, our tubes are recyclable and our PET tubes are made from recycled plastic. 
RESPONSIBLE DRINKING
Our 100 ml tubes contain less beverage compared to a traditional miniature wine bottle, which means alcohol consumption is automatically reduced. 
READY-MADE OR CUSTOM-MADE
We offer a full-service solution, which means you can either select our ready-made products or create and design your own innovative beverage solution with your trademark wine or spirit.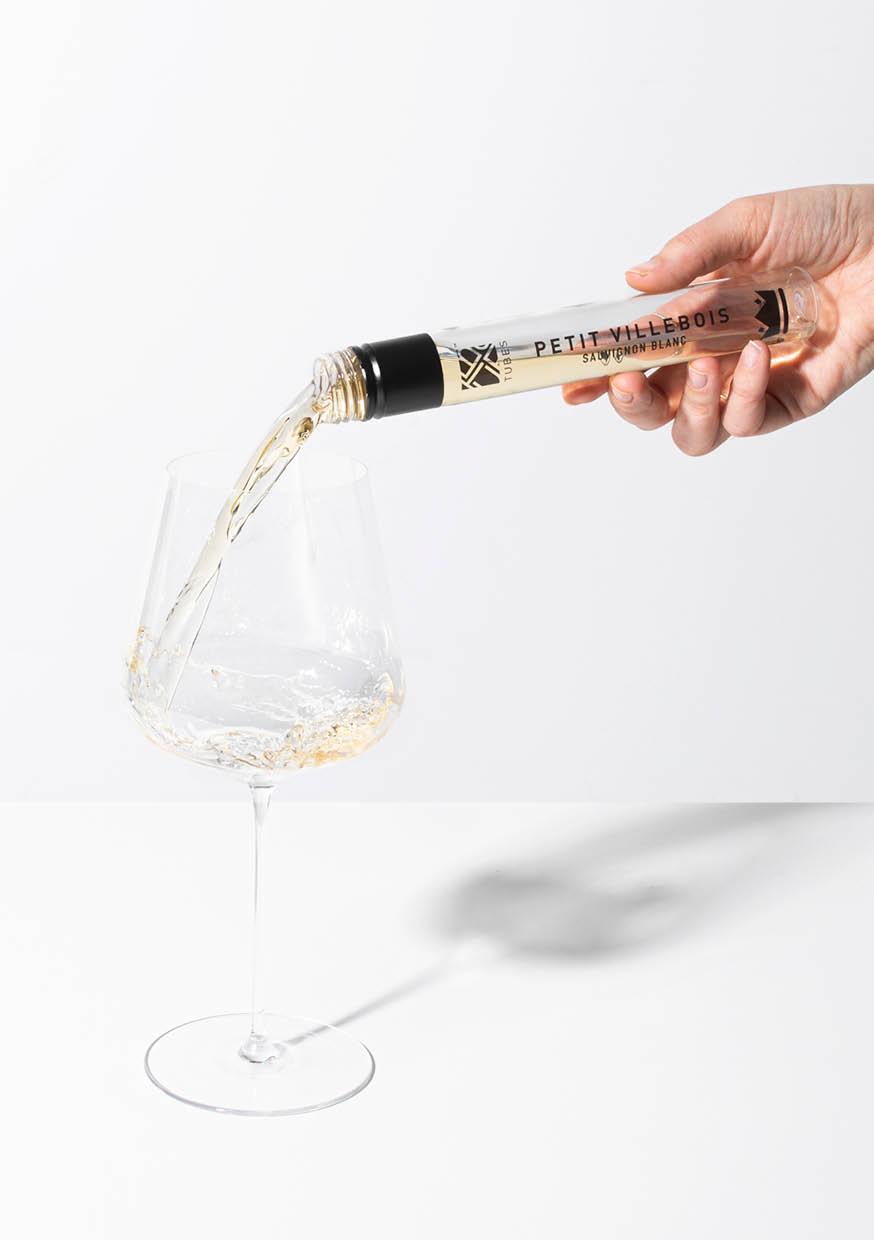 SINGLE TUBES
Our 100 ml tubes are small, light and save your cabin crew handling time and help them to reduce passengers alcohol consumption.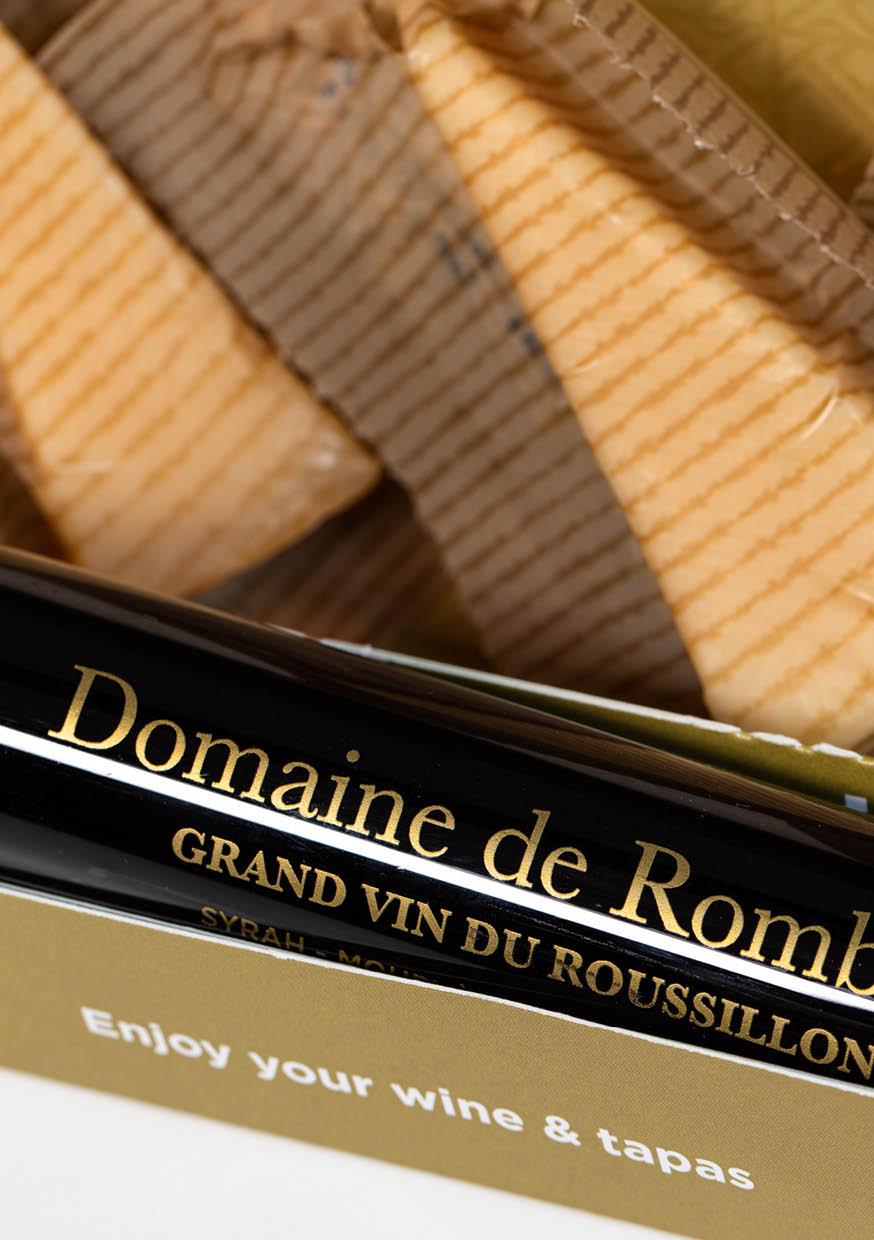 APERITIVO BOX
Combine a glass of wine with a delicious snack.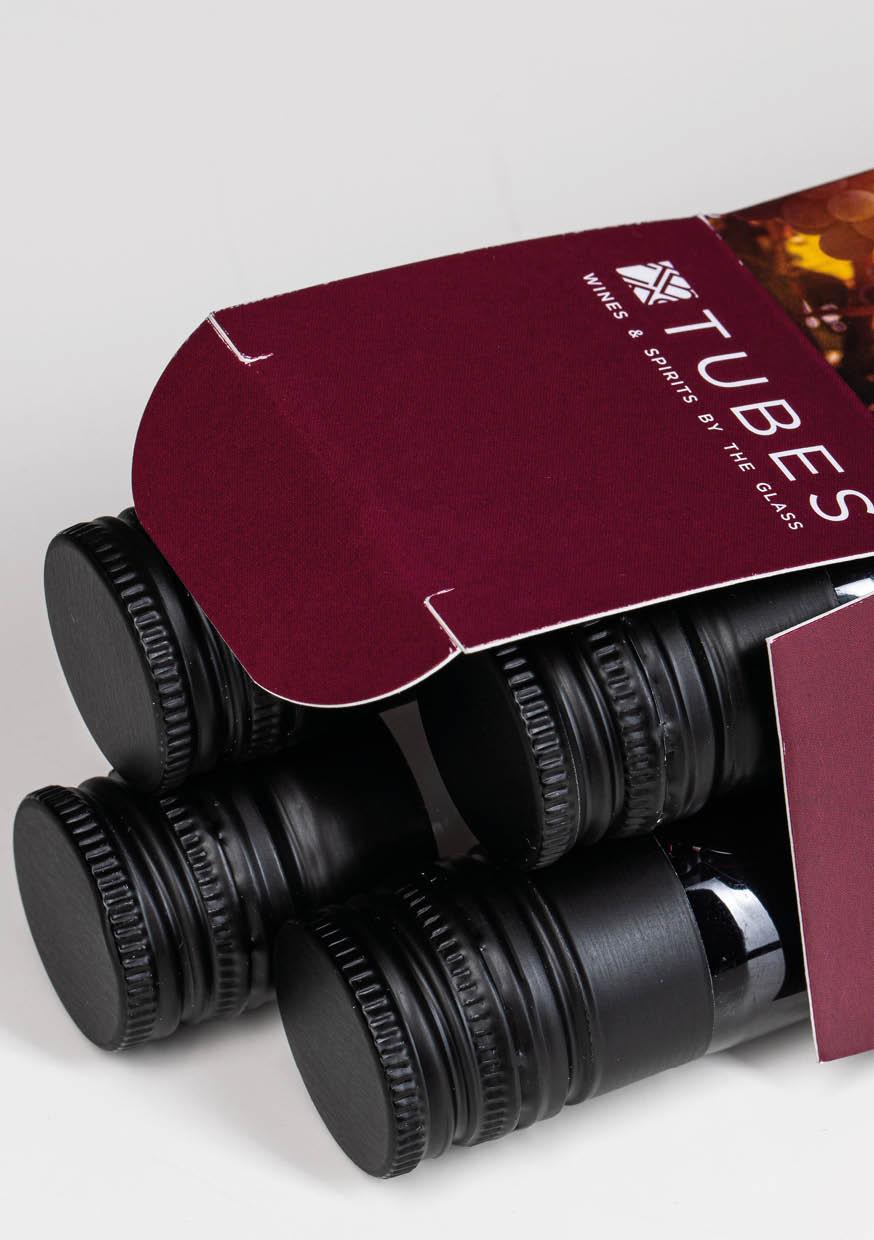 WINE FLIGHT
A perfect addition to your shop-on-board range. A little wine tasting box with multiple wines in tubes.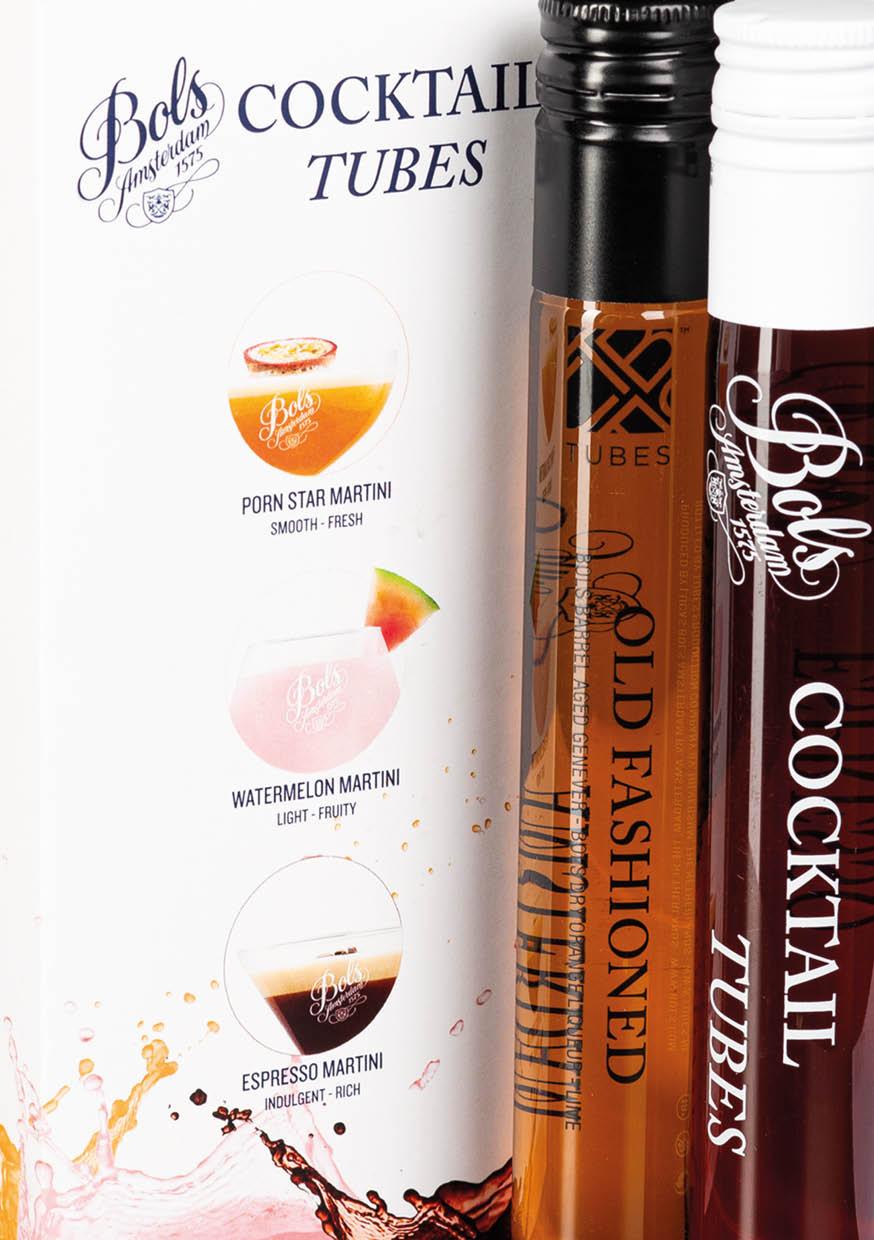 COCKTAILS
Ready-made 100 ml cocktails to help your cabin crew save handling time.