What started as the best solution for wine critics has become a popular gift as well. The success of TUBES is based on an authentic taste experience of the very best wines and spirits. Combined with an innovative way of packaging, makes it the perfect gift for every occasion. ​
The perfect gift in your store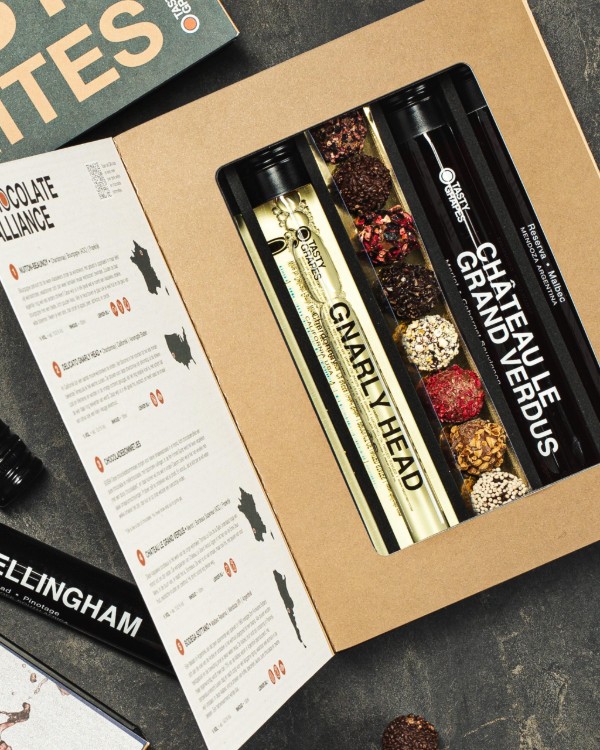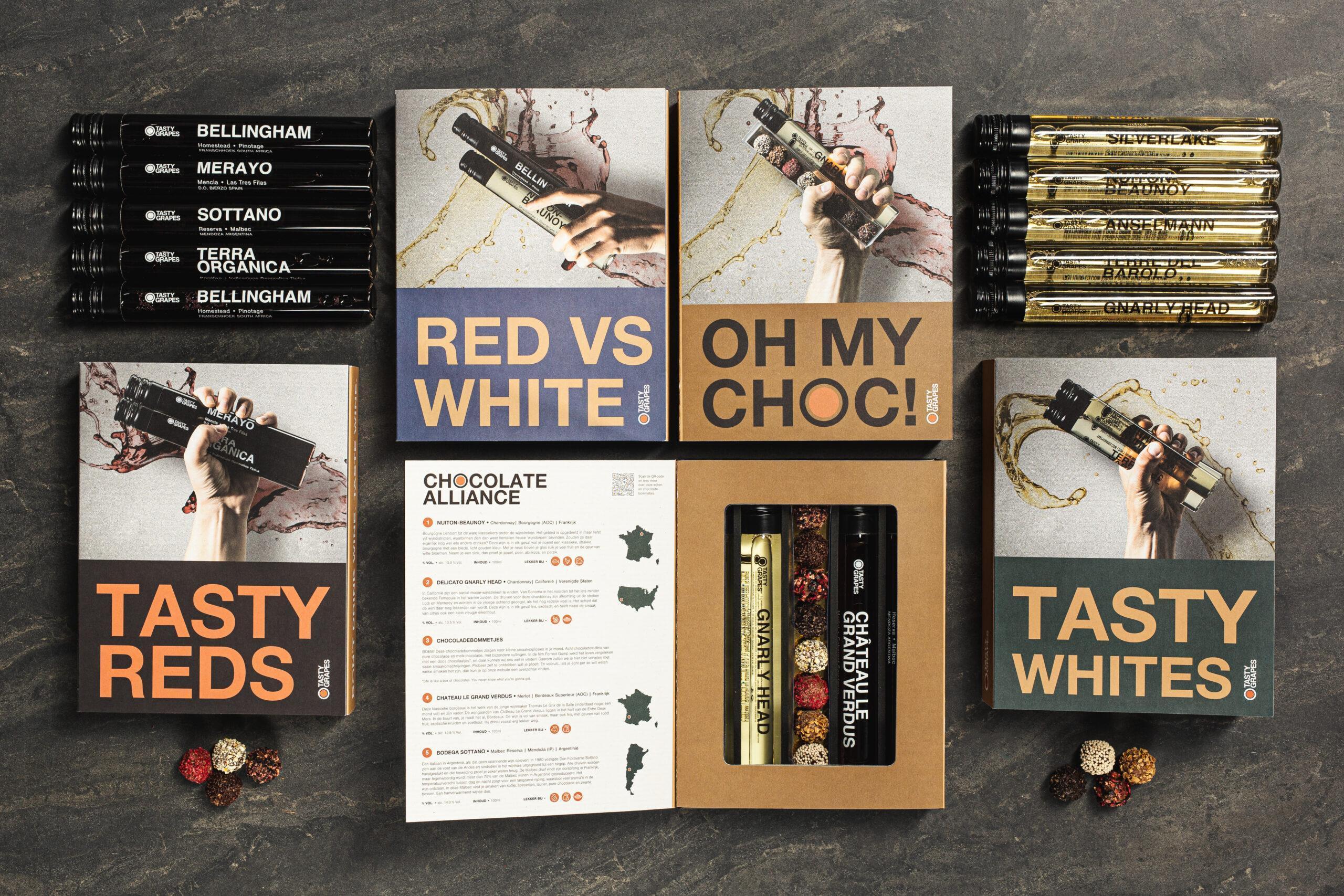 Under the name Tasty Grapes, we present a selection of ready-made, luxury gift boxes that a selection of wines in tubes. Our tasting boxes are the ultimate gift for any wine lover (to be). While our products are popular all year round, sales increase around holidays such as Valentine's Day, Mother's- or Father's Day and Christmas.
Tasty Grapes is far from traditional, a little rebellious, but always sophisticated. And most importantly, quality is at the heart of everything we do. We created a modern approach to the traditional wine world and found a way to appeal to experienced wine drinkers, as well as a younger generation. 
Get in touch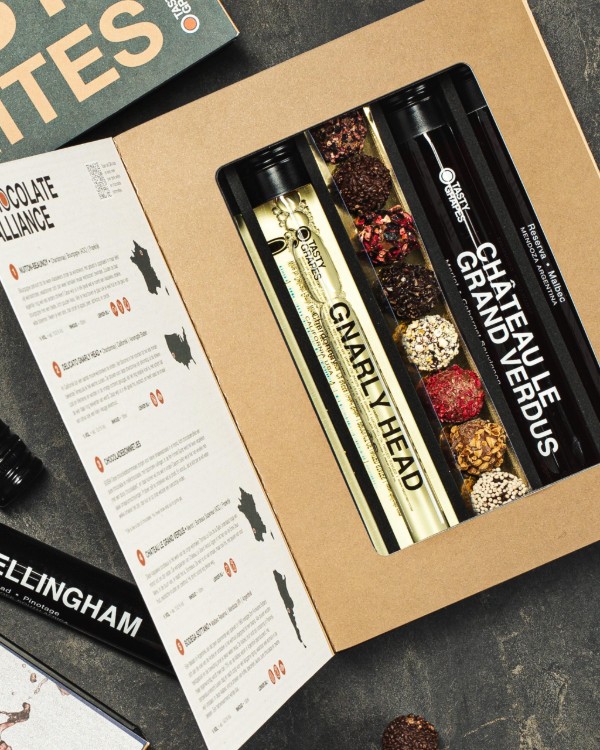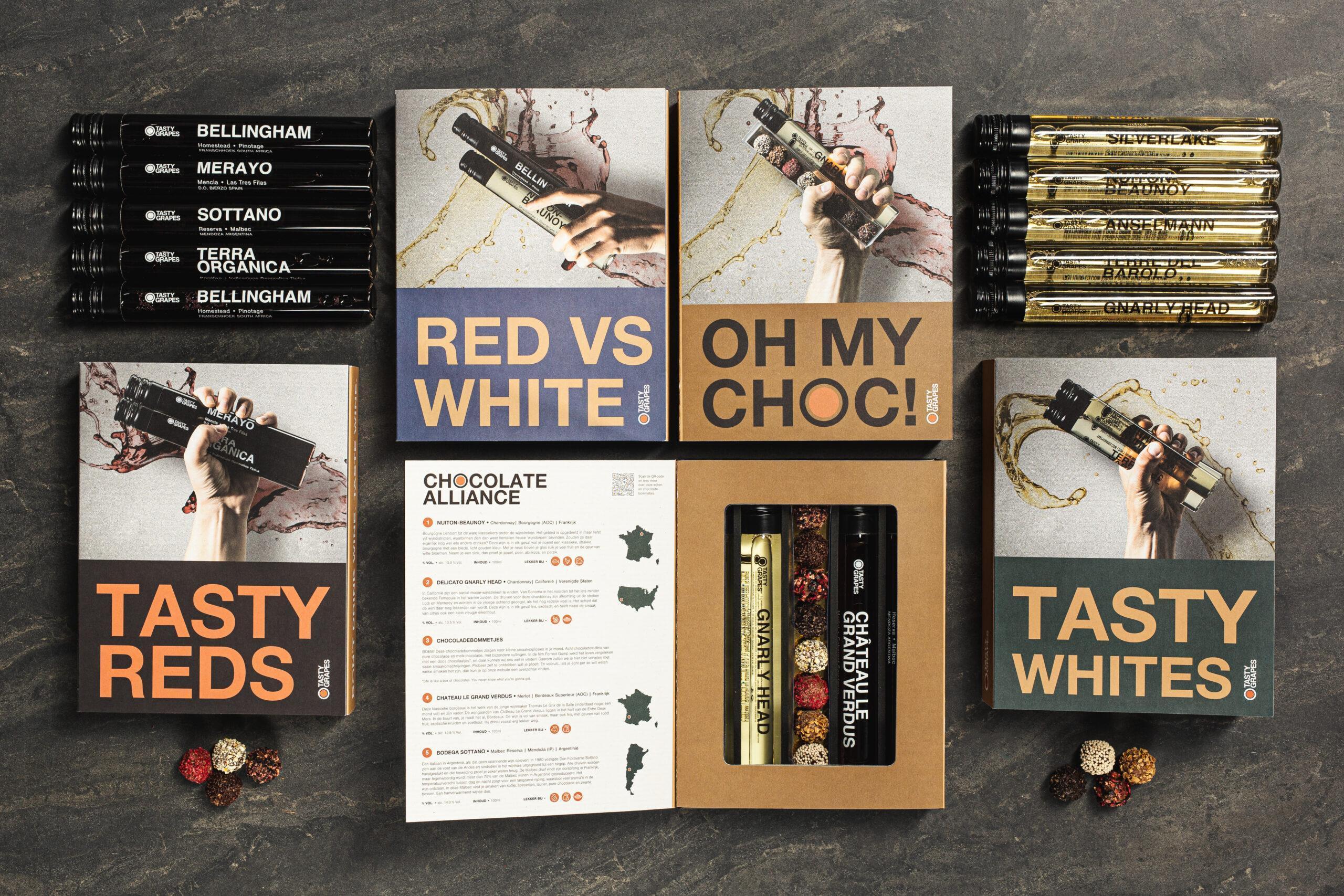 Wine calendars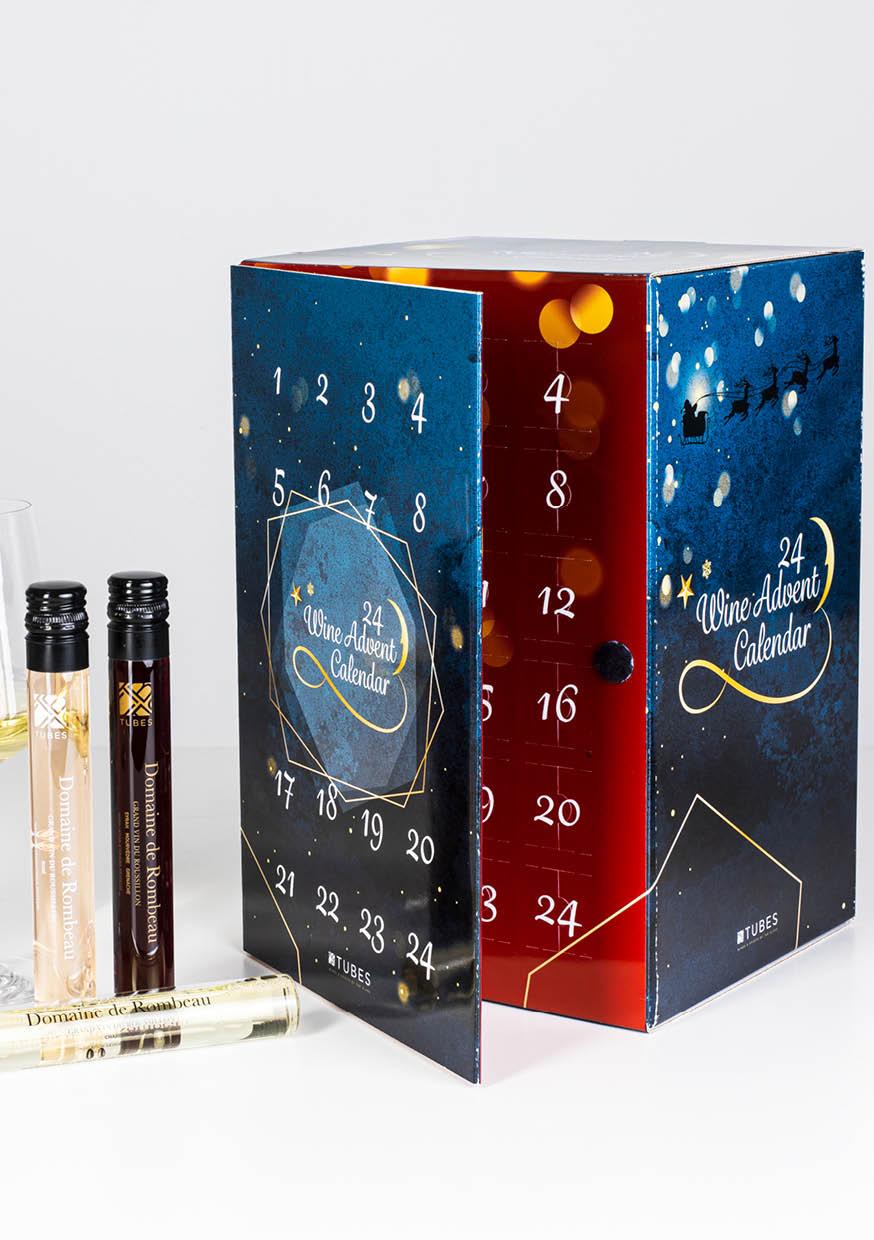 Wine calendars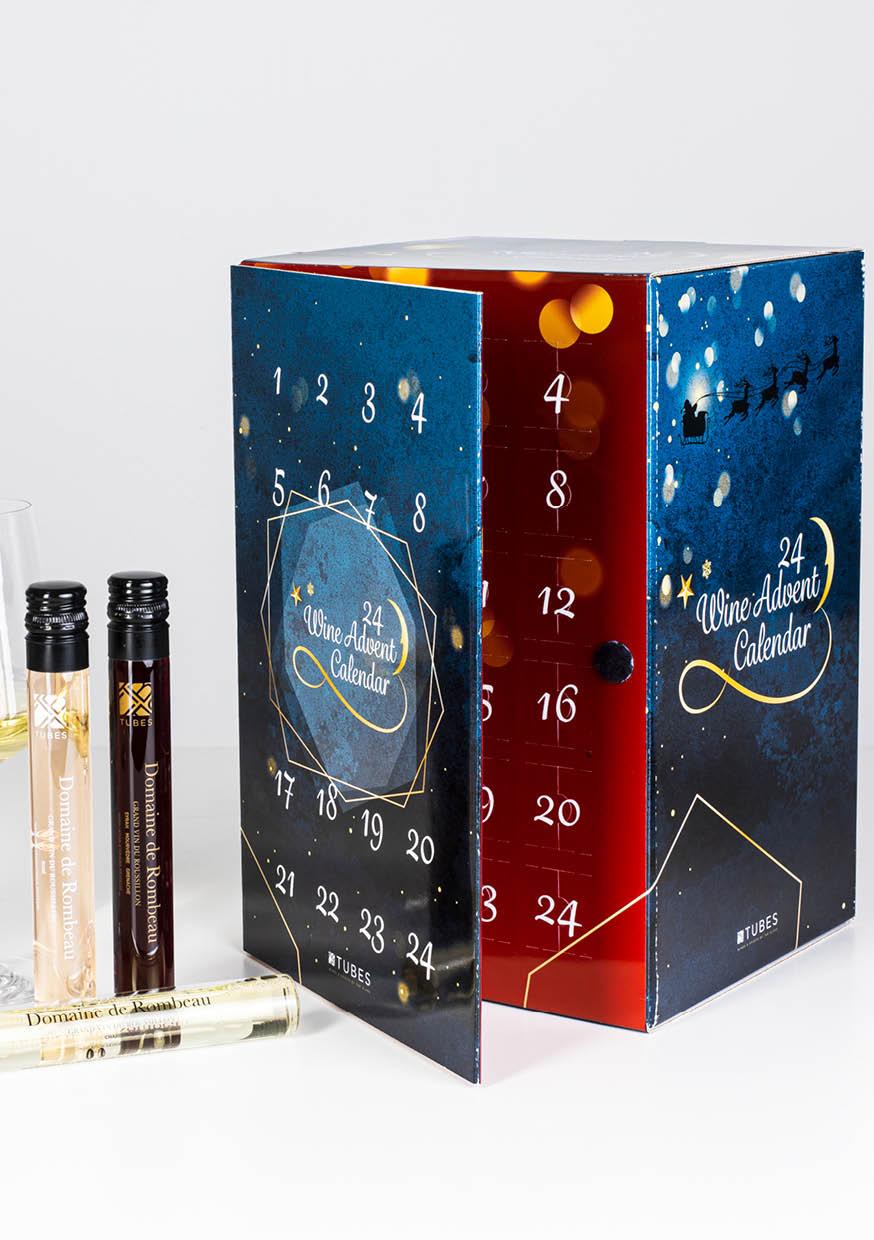 To celebrate holidays and special seasons, we created a wine calendar with wines by the glass. The ultimate wine gift for wine lovers, all year round. While most wine advent calendars pop-up in November and December, we present multiple limited editions during the year. Why should the joy of discovering and tasting new wines be limited to the end of year? 
TUBES created two wine calendars: a 12 Nights of Wine box with 12 different wines in tubes and a 24 Wine Calendar with 24 different wines in tubes. Ready-made to sell as a unique gift or custom to sample your wine portfolio. For the end of year holiday season, our tasting boxes turn in to real wine advent calendars. They get an extra festive look and make counting down to Christmas even more fun! Year round, our wine calendars can be customized to fit special moments such as Mother's Day, Father's Day and Valentine's Day. They are also perfect to sample a new seasonal collection, for example with a '12 Nights of Summer' box. 
Our ready-made calendars are most suitable for:
Department stores and other retail establishments
Gift webshops and other online retailers
Tailor-made calendars are most suitable for:
Supermarkets
Wine retailers
Wineries
Get in touch
Personalized business gifts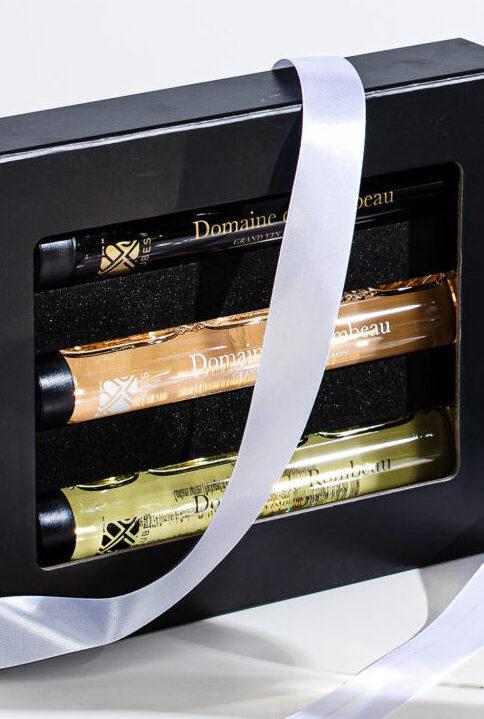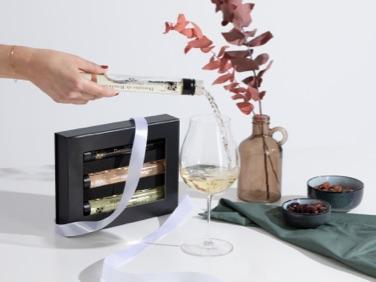 All of our products can be tailored to your preferences, which creates unique premium business gifts. You can implement your company's design throughout the entire box and you can customize the tube itself and put your logo on it. In addition, you can add a personalized flyer or message to the wine gift box.  Our personalized business gifts are predominantly used for:
End of year gifts, e.g. for corporates during Christmas
Promotional gifts, e.g. for brand promotion or awareness
Customer relationship gifts, e.g. to make your clients remember you
Get in touch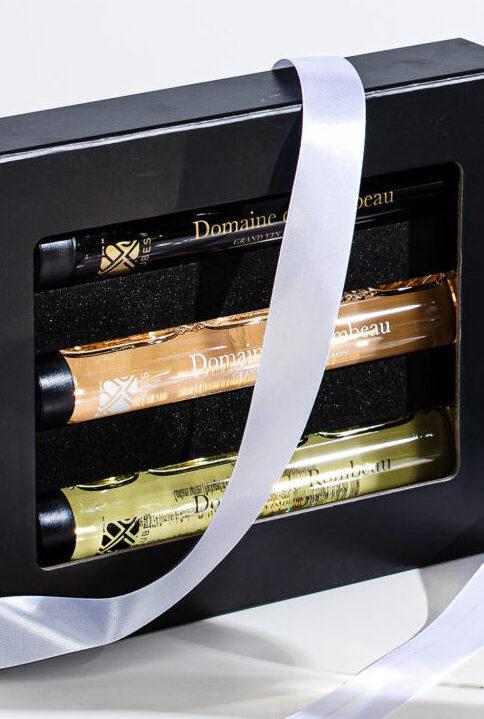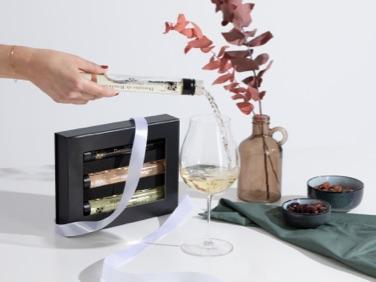 Watch the video to see how tubes as gifts can work for your company​
Responsible drinking
One tube contains 100 ml wine, which is the amount of one glass. By bottling wines by the glass, we encourage responsible drinking. 
Quality
All of our tubes are bottled according to strict standards and specifications. Using a 100% inert atmosphere ensures the quality of the product is maintained. 
Preservation
Once bottled, the products inside our glass tubes have a indicated shelf-life of up to 24 months.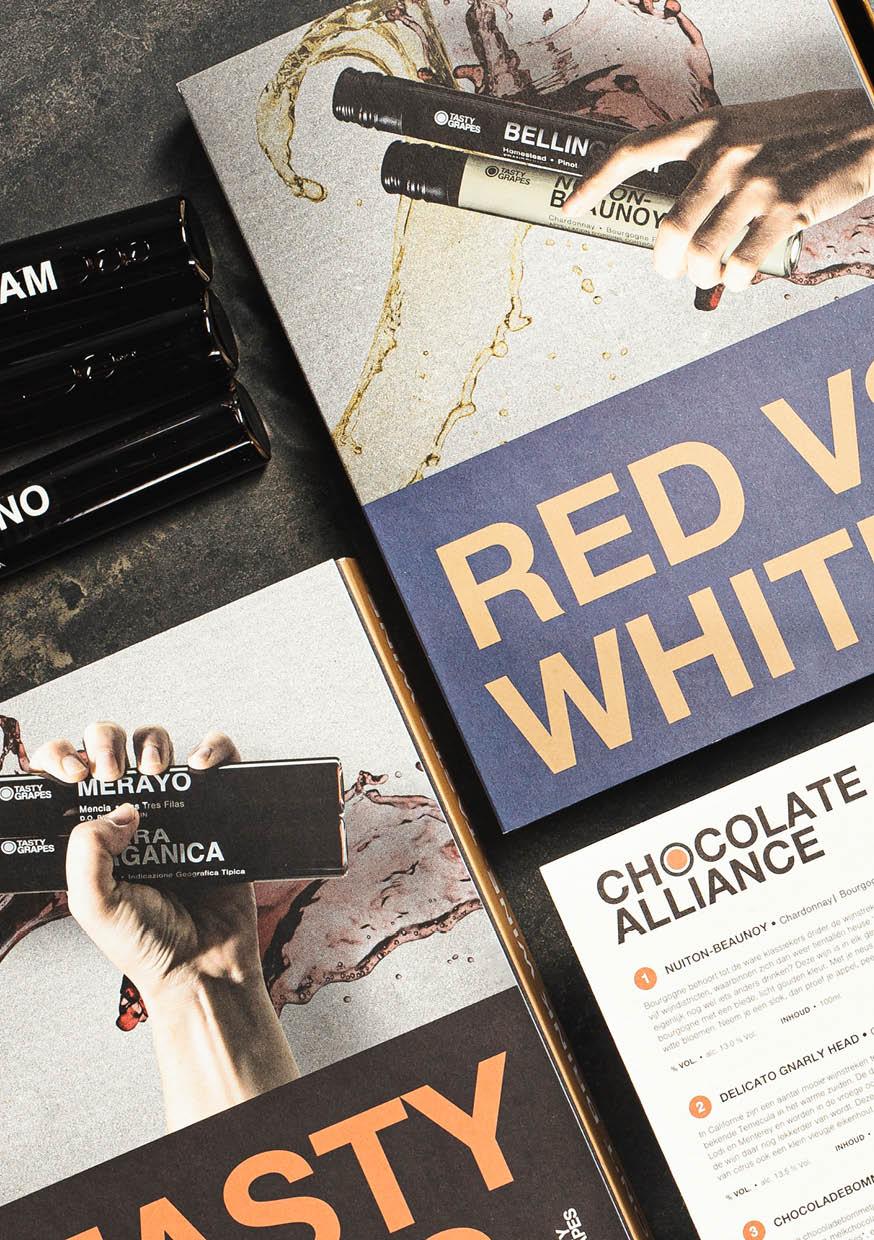 TASTY GRAPES GIFT BOXES
Our ready-made Tasty Grapes boxes come in various themes and each contain 4 or 5 100 ml tubes. Their branding is attractive and will appeal to large target audience.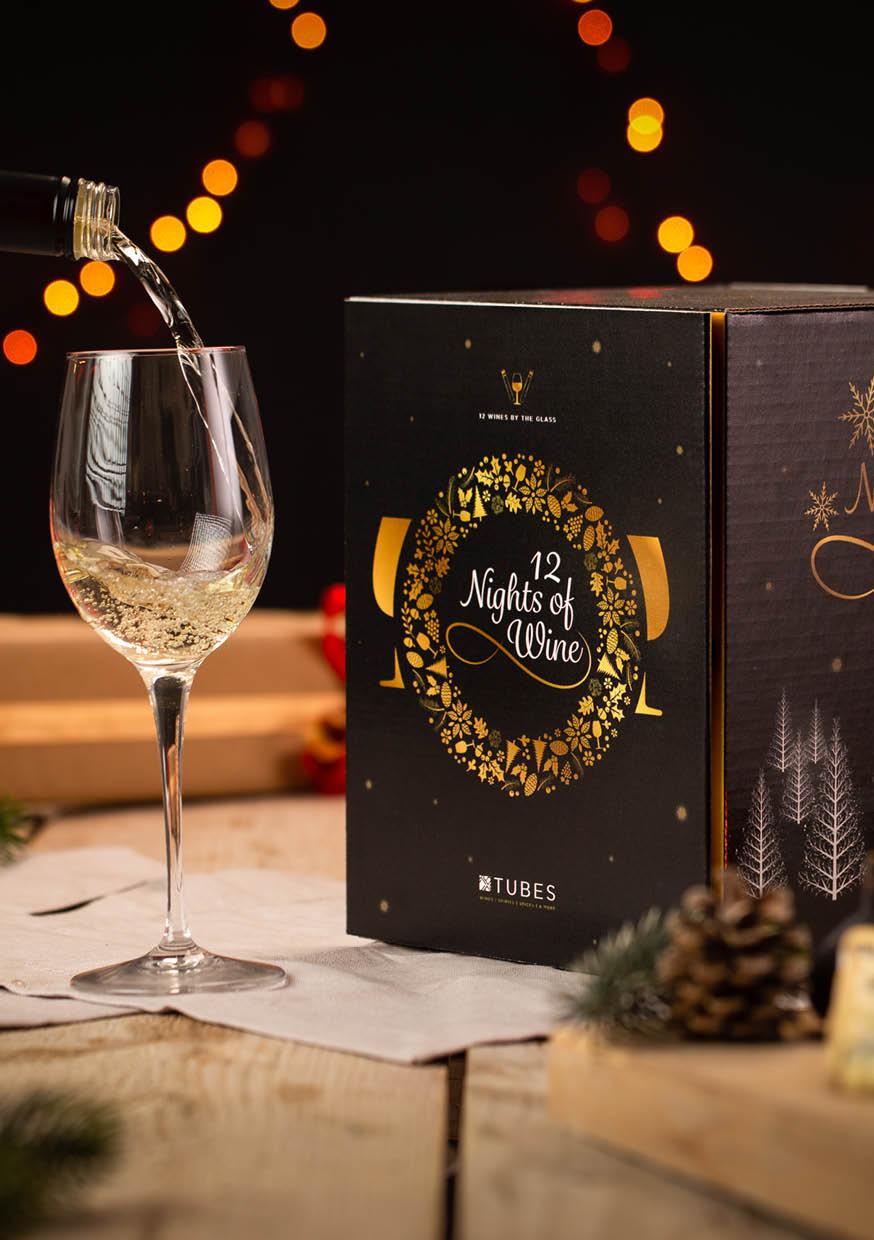 WINE (ADVENT) CALENDARS
Ready-made luxury wine (advent) calendars with 12 or 24 wine tubes. Available as a festive end-of-year gift or custom for any other holiday/time of the year.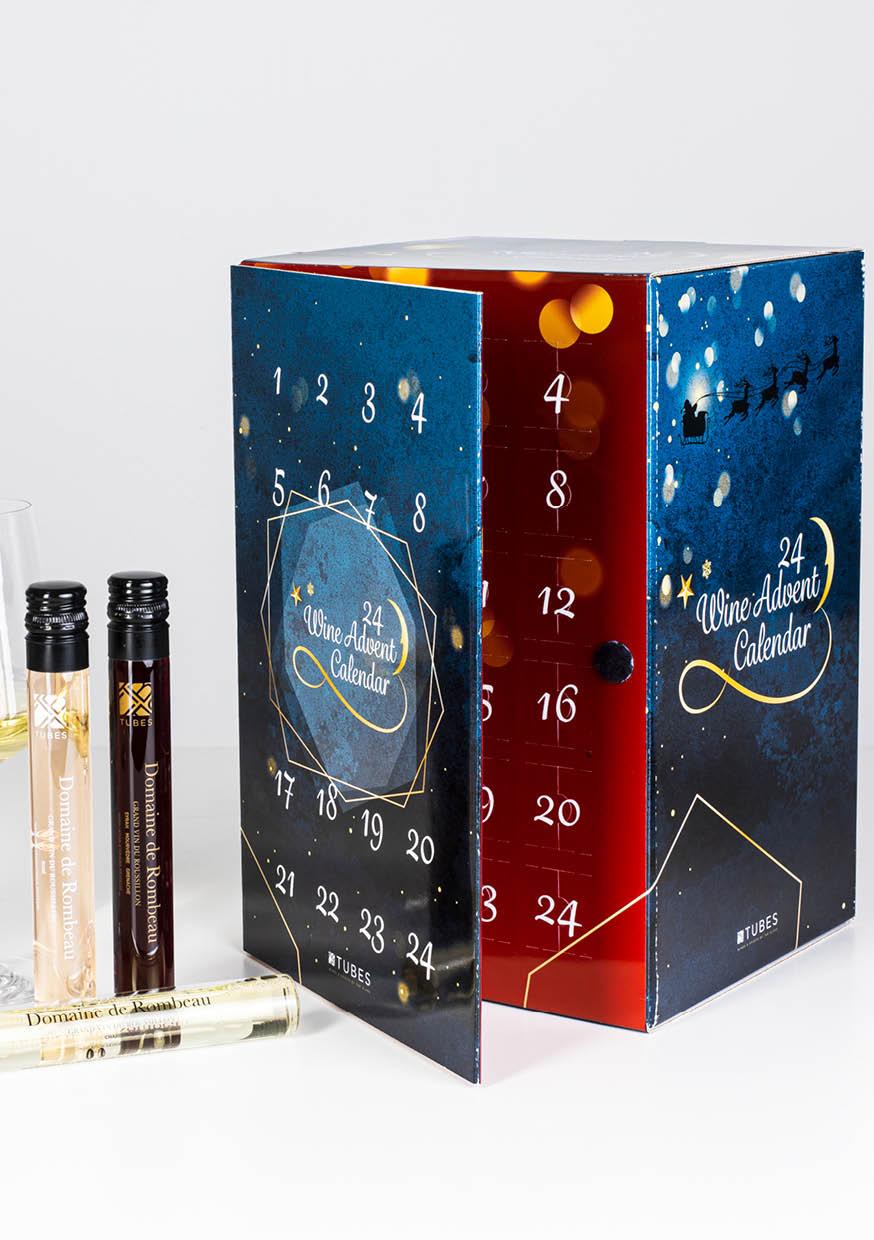 CONTACT US
for more information about TUBES as a gift