Ever since we bottled our first tube in 2015, we have been dedicated to perfecting our bottling process. While bottling a beverage in a tube might seem simple, the technology behind it is anything but that. Only a handful of corporations worldwide have the knowledge, expertise, and machinery to be able to rebottle alcoholic beverages in single serve containers. And we take pride in being one of them, and doing so with our elegant tubes.
OUR QUALITY GUARANTEE
We bottle all tubes at our own production facility in the Netherlands, where quality is at the heart of everything we do. We work according to specific standards and specifications, to be able to ensure the highest level of excellence.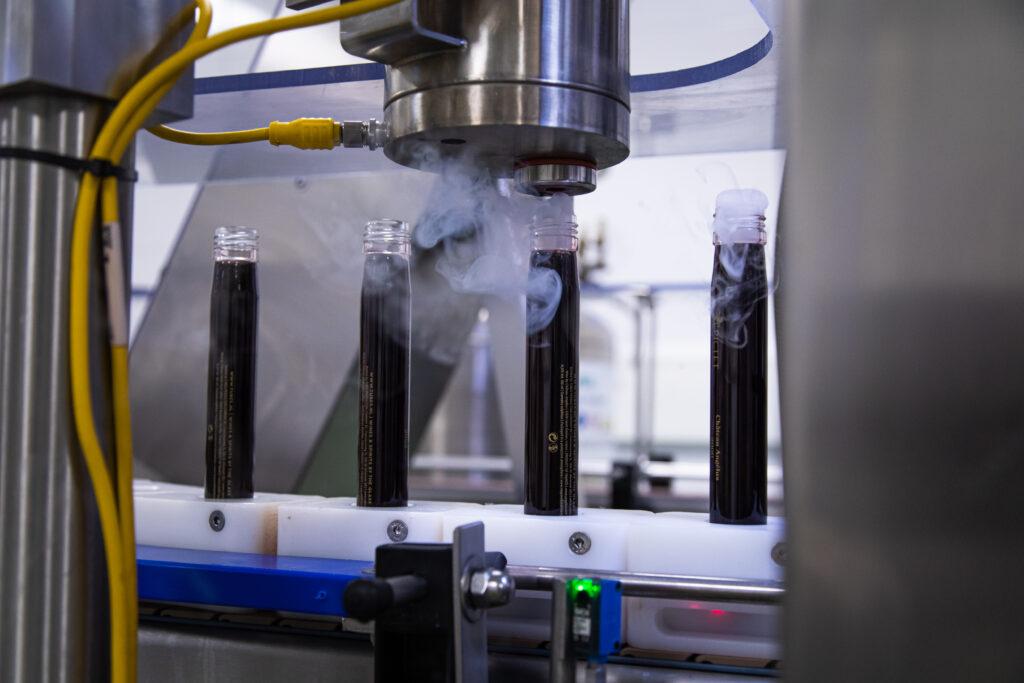 CERTIFICATION
Our production facility is Higher Level IFS Certified. The IFS Food Standard is a GFSI (Global Food Safety Initiative) recognized standard for auditing food manufacturers. The focus is on food safety and the quality of processes and products. We are also certified to work with organic goods.
TECHNOLOGY
Our patented technology preserves the qualities of the products by using an inert environment. The use of inert gas guarantees that the products maintain their complete bouquet, flavor, and profile throughout the fractionation process. 
PRESERVATION
Our innovative bottling process makes it possible to preserve organoleptic qualities of wines, and spirits. After bottling, a beverage can be preserved 6 months in recycled plastic tubes, and 24 months in glass tubes. 
ANALYSES
Our production facility includes a quality laboratory where specialized technicians perform extensive quality analyses before, during and after the bottling process.  
KNOWLEDGE
We have a dedicated quality team that includes vinologists, lab technicians and quality managers. Our knowledge and expertise mean each beverage is in excellent hands.
QUALITY SCREENING
A beverage needs to meet certain requirements to be bottled in tubes. So, before each collaboration, we perform a screening based on analysis supplied by the producer. If we go ahead with bottling, that analysis will be our quality starting point.
---