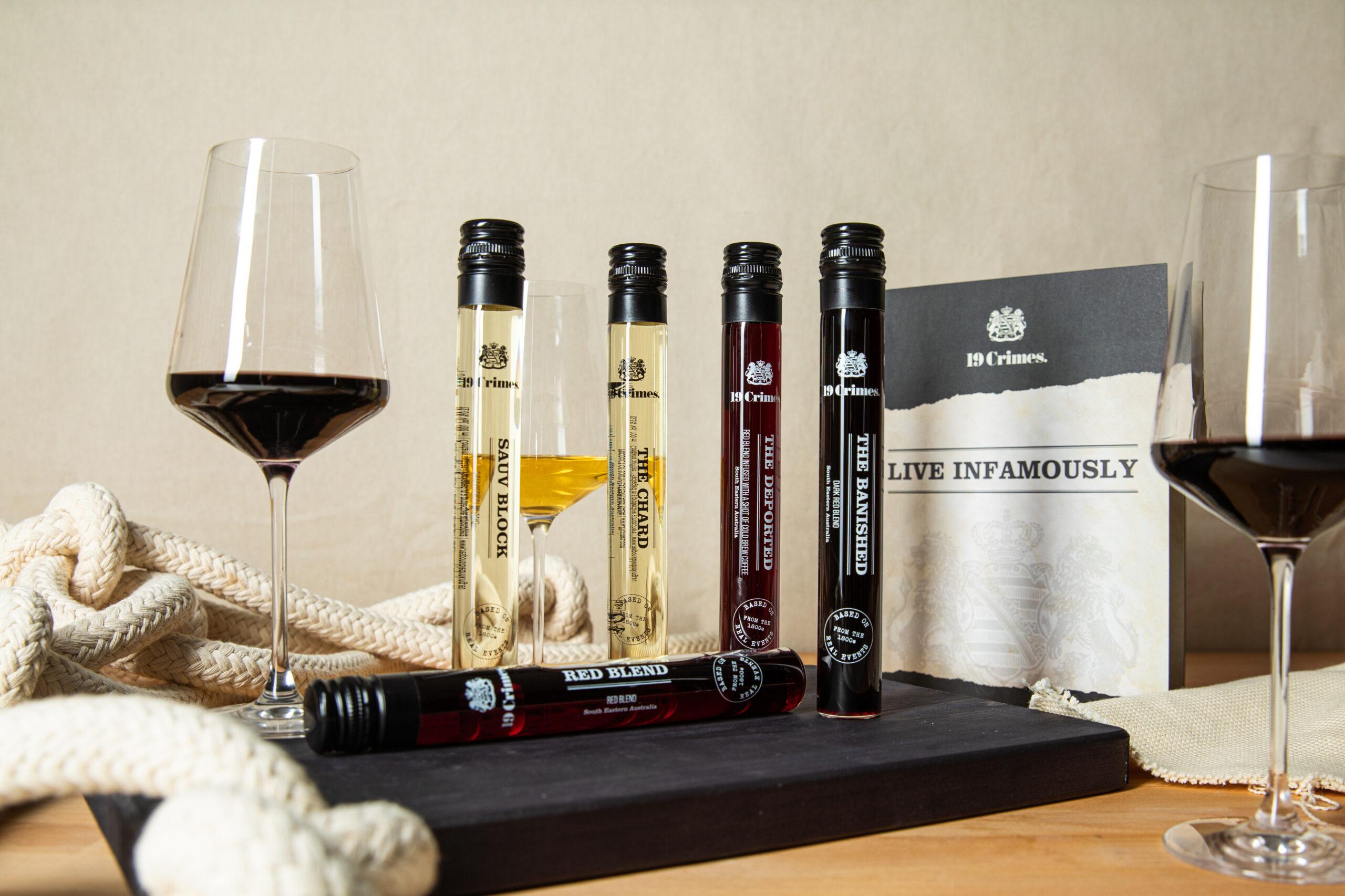 About 19 CRIMES
19 Crimes is a wine brand that was built on authentic stories of rebellion, defiance and perseverance. In 1788, if you committed any of the '19 crimes', you were banished to Australia. This turned convicts into colonists. Upon conviction British rogues guilty of a least one of the 19 crimes were sentenced to live in Australia, rather than death. However, many of the lawless died at sea. For the rough-hewn prisoners who made it to shore, a new world awaited. As pioneers in a frontier penal colony, they forged a new country and new lives, brick by brick. The 19 Crimes wines celebrate the rules they broke and the culture they built.
Apart from their delicious wines, 19 Crimes is known for their brilliant branding and using augmented reality for an ultimate customer experience. Their wine labels come to live via the Living Wine Labels app.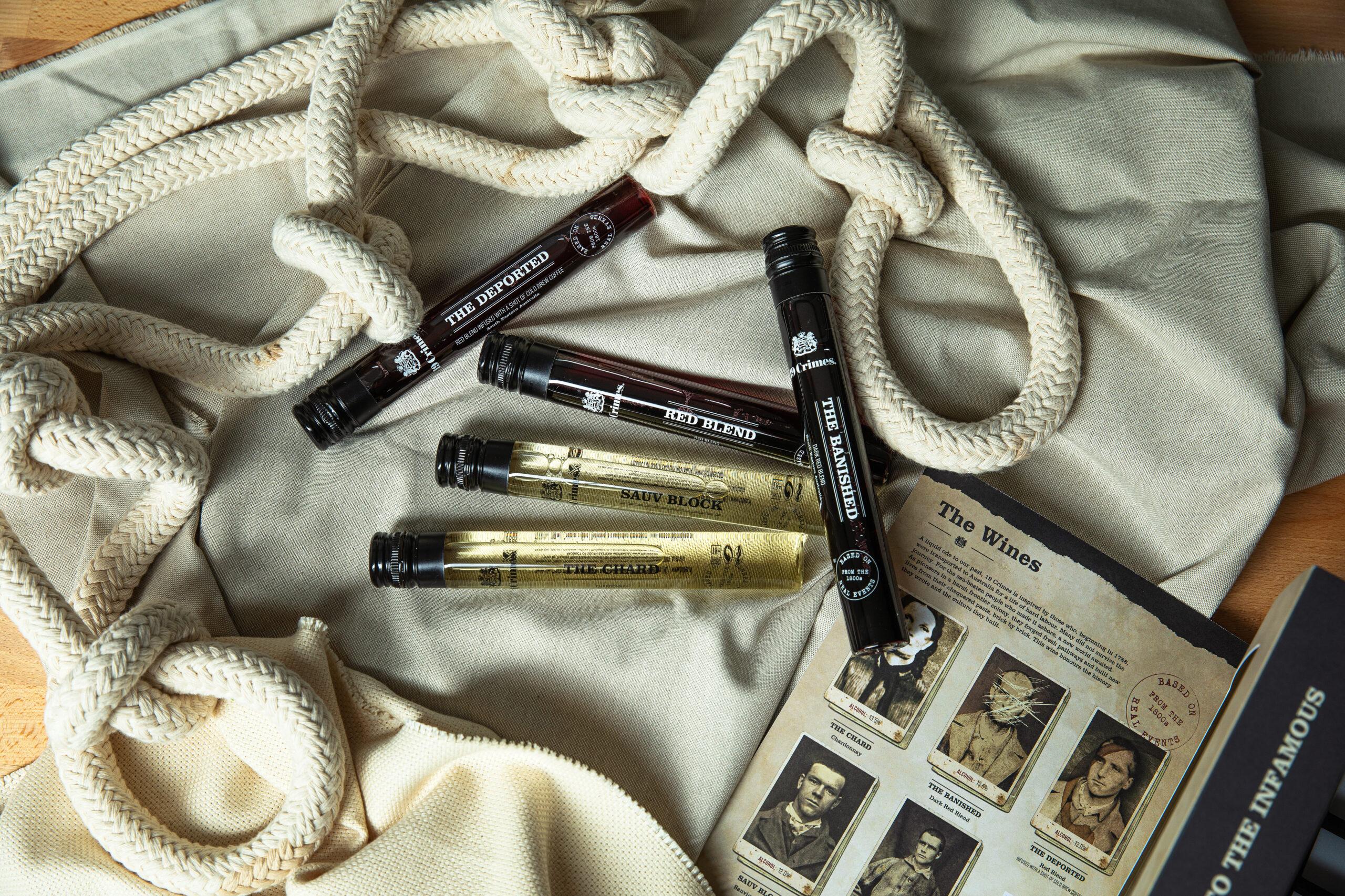 What we do for 19 CRIMES
We had the honour to develop the ultimate experience kit for 19 Crimes. A box with 5 of their wines in our single serve glass tubes, completed with a branded sleeve. The kit allows B2B prospects and clients to not only taste the wines, but also experience in full what the brand is about. We've incorporated their signature augmented reality wine labels on the sleeve and added QR-codes to easily access the Living Wine Labels app and the 19 Crimes website. 
WOULD YOU LIKE MORE INFORMATION ABOUT TUBES?
Please feel free to get in touch if you would like to receive more information about our propositions. We'd be happy to introduce you to the world of TUBES!