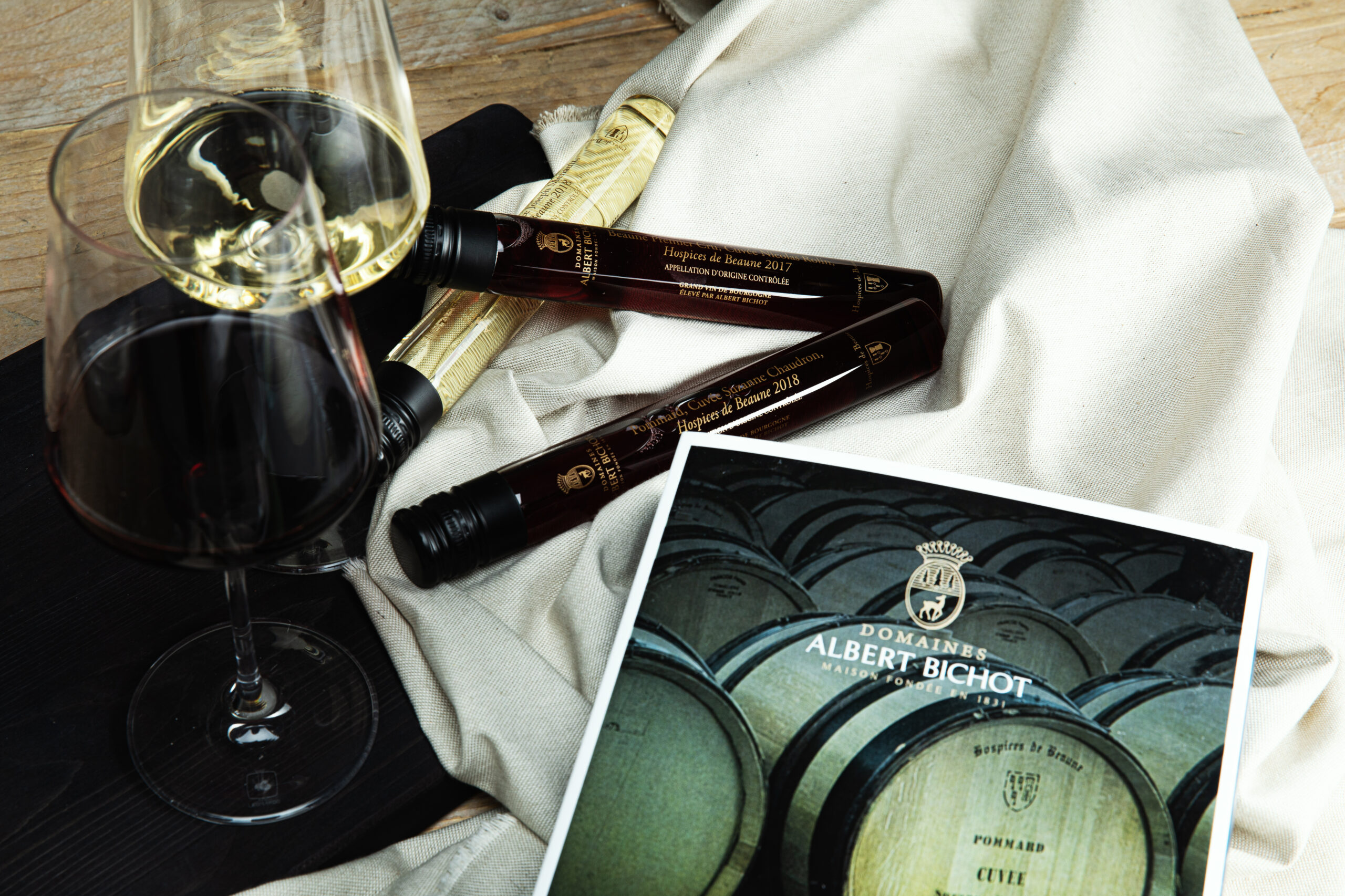 About ALBERT BICHOT
The Bichot family had been established in Burgundy since 1350. In 1831, Bernard Bichot founded his own wine company in Monthelie. At the end of the 19th century, his grandson Albert Bichot gave the company a fresh impetus and established it in Beaune. The family estate covers more than 100 hectares. They intervene as little as possible during the vinification process, because they want their wines to be imbued with the terroir and the characteristics of the village. Respect for the terroir and for nature is essential. This is why the winery practices sustainable viticulture. Their soil is maintained responsibly and they encourage manual labour that boosts the plants' natural defenses. Albert Bichot was elected 'Red Winemaker of the year' in 2004 and 2017 and 'White Winemaker of the year' in 2011 by the International Wine Challenge.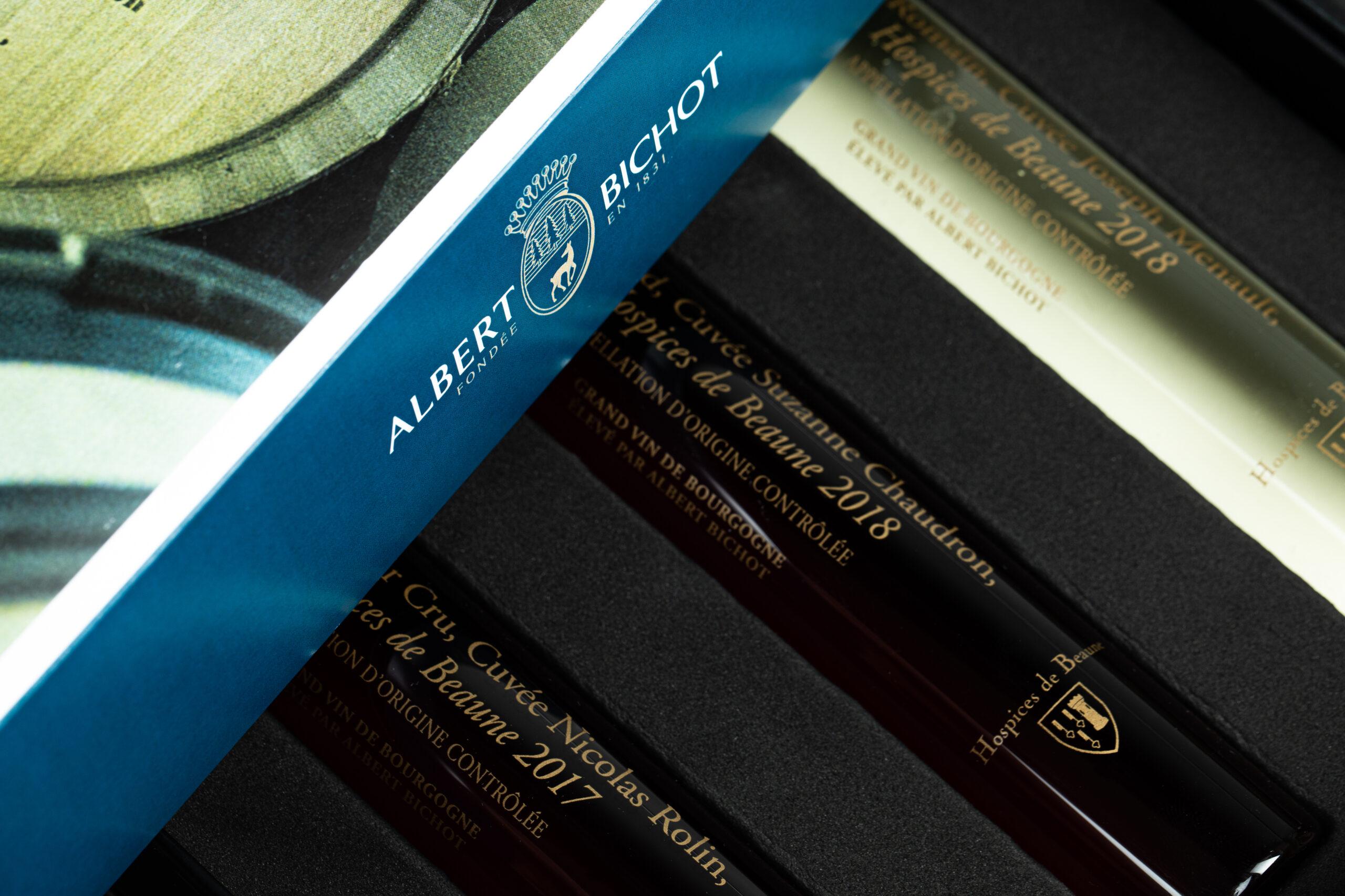 What we do for ALBERT BICHOT
TUBES had the honour to create a tasting kit with three 100ml glass tubes bottled with the delicious wines of Albert Bichot, completed with a branded sleeve. With this tasting kit, Albert Bichot showed their support to the Hospices de Beaune, where visitors can taste their delicious wines. 
WOULD YOU LIKE MORE INFORMATION ABOUT TUBES?
Please feel free to get in touch if you would like to receive more information about our propositions. We'd be happy to introduce you to the world of TUBES!