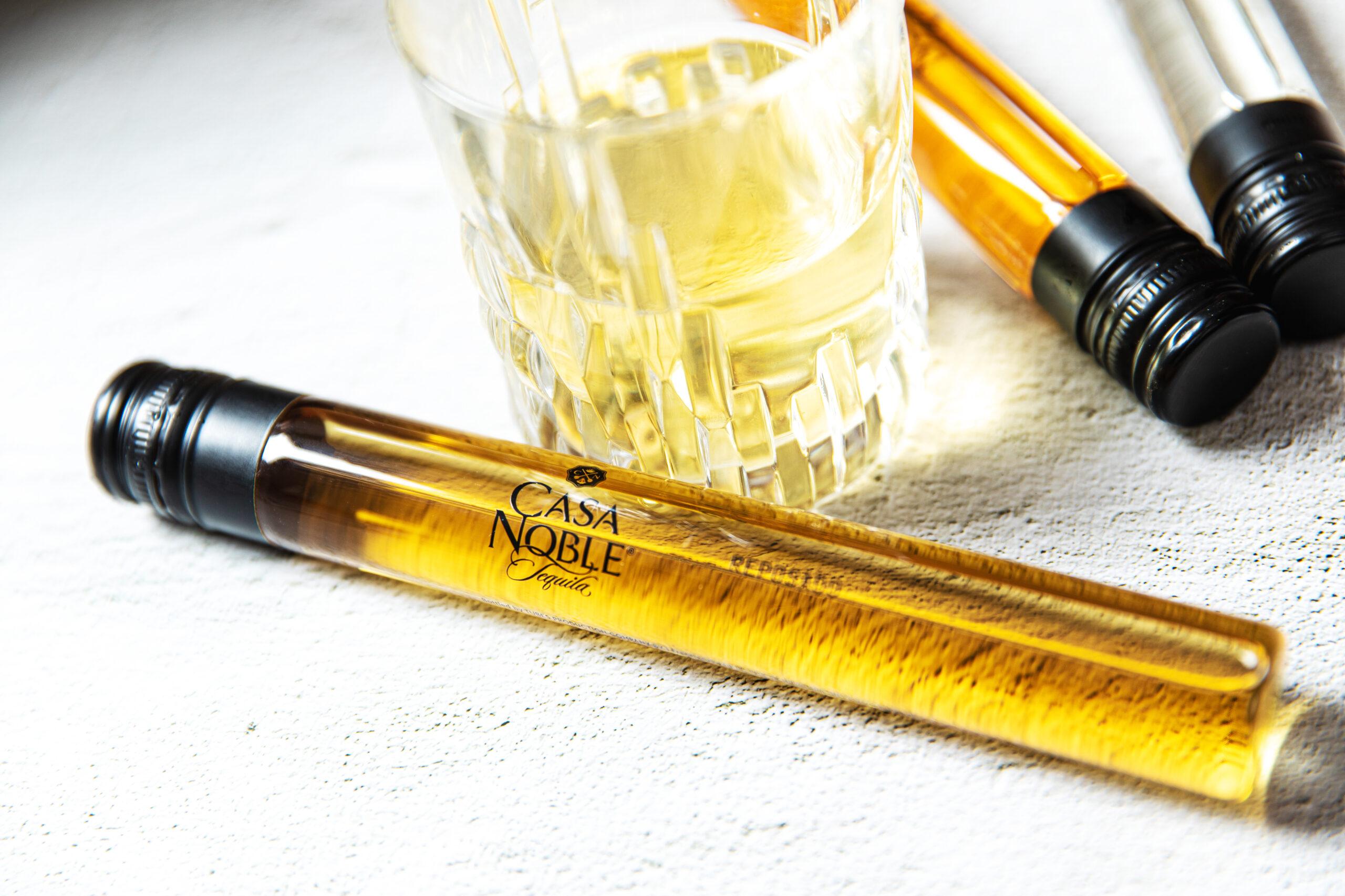 About CASA NOBLE
Casa Noble, a brand of Constellation Brands, believes that tequila has to be made the right way, or not at all. When founder and Maestro Tequilero Jose Hermosillo began his quest to craft the world's finest tequila, he did so by honoring proven traditions passed down by seven generations. Casa Noble takes additional care in their ingredients and process. Where most tequila is aged in common American oak, Casa Noble's tequila is aged exclusively in premium toasted French oak barrels for a more complex flavor profile. They nurture and harvest their 100% Blue Weber agave in volcanic soil of their high-altitude fields, tended to until they reach full maturity. This gives their tequila an incredible flavor.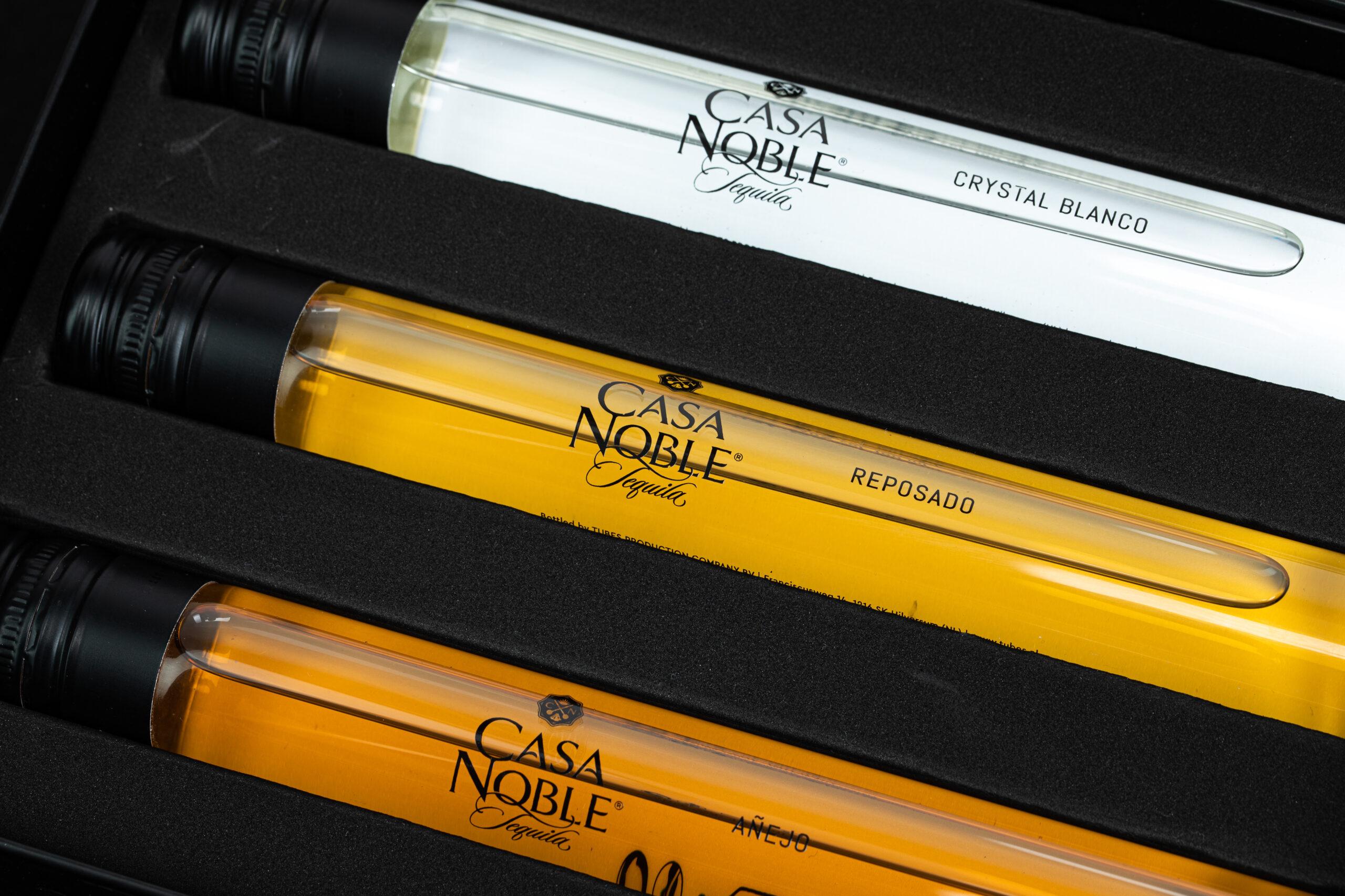 What we do for CASA NOBLE
In collaboration with Constellation Brands, we created a tasting kit with three 100 ml glass tubes bottled with Casa Noble's delicious tequila, completed with a branded sleeve. Casa Noble uses these amazing tasting kits to let their clients taste their tequila.
WOULD YOU LIKE MORE INFORMATION ABOUT TUBES?
Please feel free to get in touch if you would like to receive more information about our propositions. We'd be happy to introduce you to the world of TUBES!