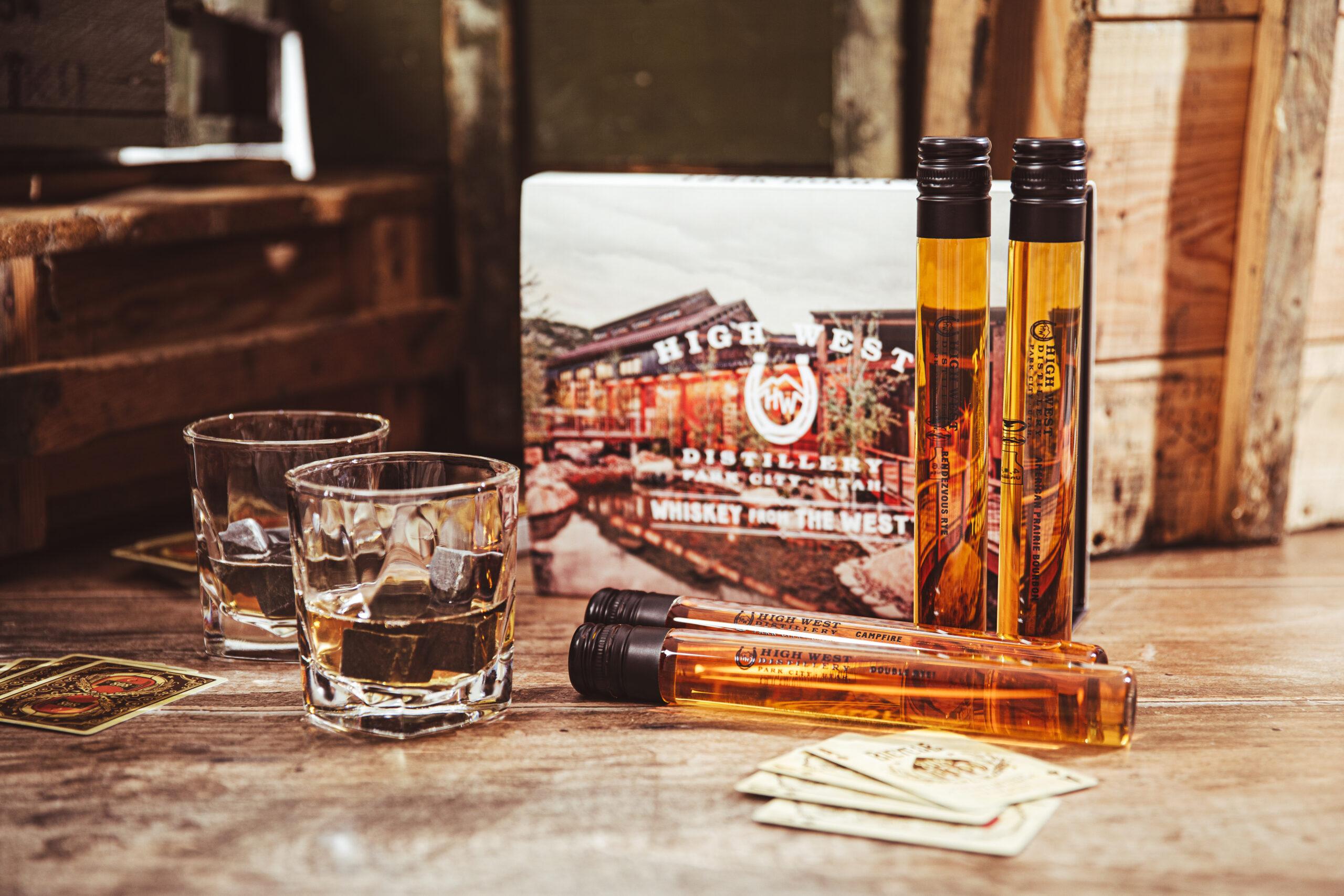 About HIGH WEST
High West is a distillery brand founded in 2006 by former biochemist David Perkins and his wife Jane. After seeing the parallels between the fermentation process and the distilling process, Perkins was inspired to open his own distillery. High West became Utah's first legal distillery since 1870. In 2009 High West started the High West Saloon, which is world's first and only ski-in gastro distillery. Now, High West launched the Saloon Society, where their customers can become member and enjoy access to two limited releases. High West's passion is to craft delicious and distinctive whiskeys from the American West. In 2016, High West was named Distiller of the Year by Wiskey Advocate.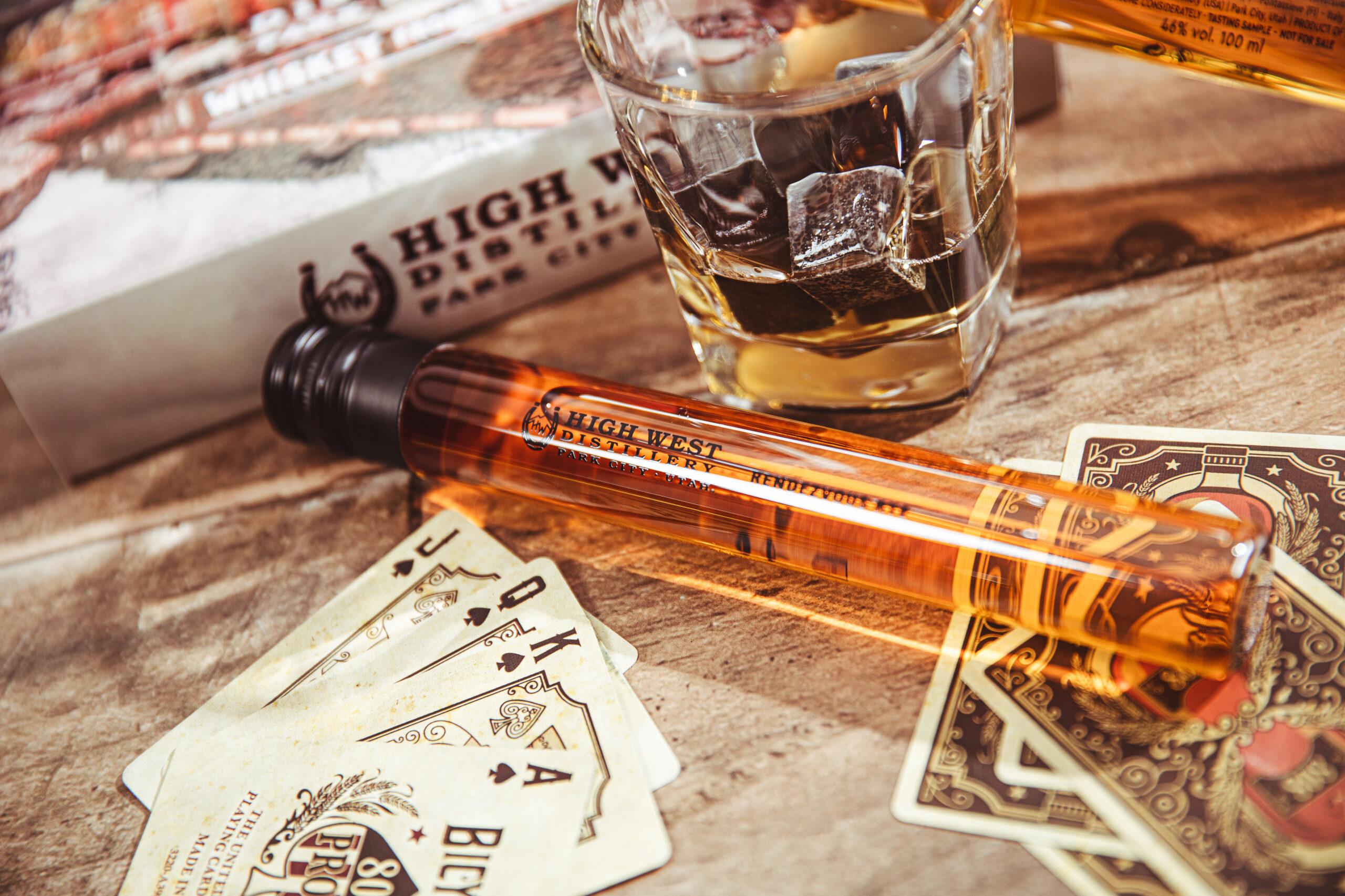 What we do for HIGH WEST
In collaboration with Constellation Brands, we created a delicious tasting kit with four 100 ml glass tubes bottled with High West Whiskeys, completed with a branded sleeve . With these kits, High West uses these tasting kits to let their clients taste their amazing whiskeys and it lets them experience what High West is all about. 
WOULD YOU LIKE MORE INFORMATION ABOUT TUBES?
Please feel free to get in touch if you would like to receive more information about our propositions. We'd be happy to introduce you to the world of TUBES!